Art of Direction by Ron Ashtiani.
I was fortunate enough to have a very good design education at what was, and still is, one of the world's leading design schools. But that was a long time ago in a galaxy far, far away, at the dawn of the internet and before many of the creative professions that exist today… existed. Yea, I'm old!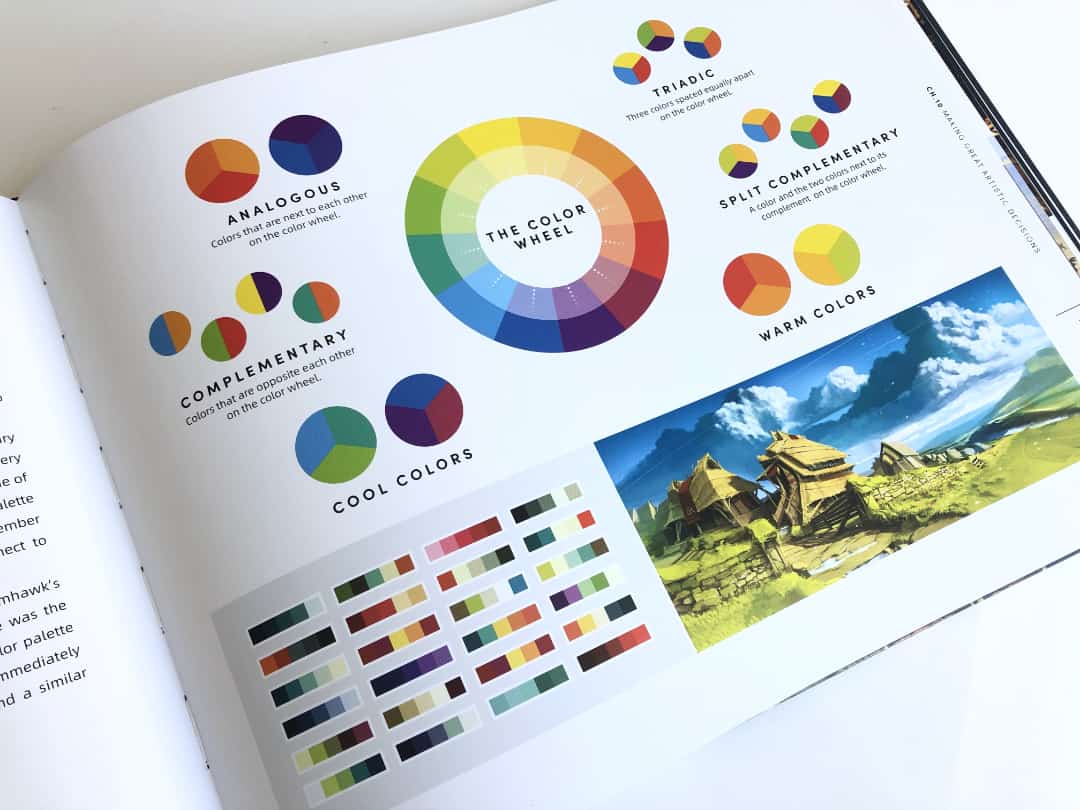 Certainly, there were no dedicated degree courses in the field of entertainment design and at the time, where I studied, they were just starting to play around with the odd course you could do that centred around such things; they now have a fully fledged degree course in entertainment design. As such, to enter the world of Hollywood or the fledgling field of games/entertainment des ign, you did it through tweaking your portfolio and door knocking; funnily enough, many that entered these professional streams came from Industrial (Product) or Transport Design backgrounds, probably because the the combination of design training, imagination and the ability to draw was a perfect fit. The long and short of it was that as an industry or professional path, it was made up as you went.
Then the games industry came along supercharging things and as much as Hollywood lays claim to developing the entertainment industry, the reality is that the games industry was the the equivalent of sticking several bottle of NOS up it and turning on all the taps at once; for the vast majority these days, when they talk entertainment design, they are taking the games industry. But even then, where other design professions have their set standards for books you should read, for the entertainment sector, serious out of course learning material is scant on the ground. Yes, there are more 'art of…' books out there than you poke a stick at but generally those don't teach you anything but books that actually walk you though the process, skills and steps? None that I knew of until Ron Ashtiani's recent book – 'The Art of Direction' came along.
Now I am going to preface this with no book is going to teach you everything you are going to need to know, but 'The Art of Direction' does a damn good job to help you understand the skills and the processes that go into art direction; even though I have been designing stuff for a long time, there are all new things for me to learn from this book. The second thing I'll say here is, that to me anyway, the title 'The Art of Direction' is a little bit misleading. Yes, the book revolves around the idea of understanding the art direction process but after going through it several times, it offers pretty much everyone in the pipeline useful insights into every step towards an end product.
Without wanting to go into a long winded review about this book, because that would be really easy to do, in 'The Art of Direction' Ron has put together what I'd consider to be one of those books that should, and will, become a must have items on the shelf. While the entertainment industry as whole is made up of many different professions, each with their own rabbit holes of learning, the 'The Art of Direction' manages to cover everything from target markets through to camera angles in a clear and concise enough way that the reader comes away understanding the mechanics of the machines in its entirety. While you are not going to learn in-depth colour theory, you will be introduced to it and learn just enough to kick your boat out to sea. And that idea, which is the power of the book, applies to all the topics covered within – it introduces you to stuff you need to know, and covers it in just enough detail to help you make then make the deep dive yourself, the one you never would have because you never knew you had to. 'The Art of Direction' in short is an invaluable primer to a process you might be part of or only ever learn on the job, if at all. And while you might never, or even aspire, to be an art director, understanding they way they work, the pipelines and parameters they consider and move within, will make you a better team member.
As I said above, if you are aspiring to get into the entertainment industry, are already in it, or are a designer in another stream, this is a book that should be on your shelf. There is a wealth of information in it you probably do not know, or did not know you needed to know. It's not going to make you an expert in any of them but you will discover worthwhile things that are worth exploring further and, most importantly, keep coming back to it.
Go buy it, you'll be glad you did.
[love_me]
Copyright 2023 Gerard Thomas. All rights reserved.