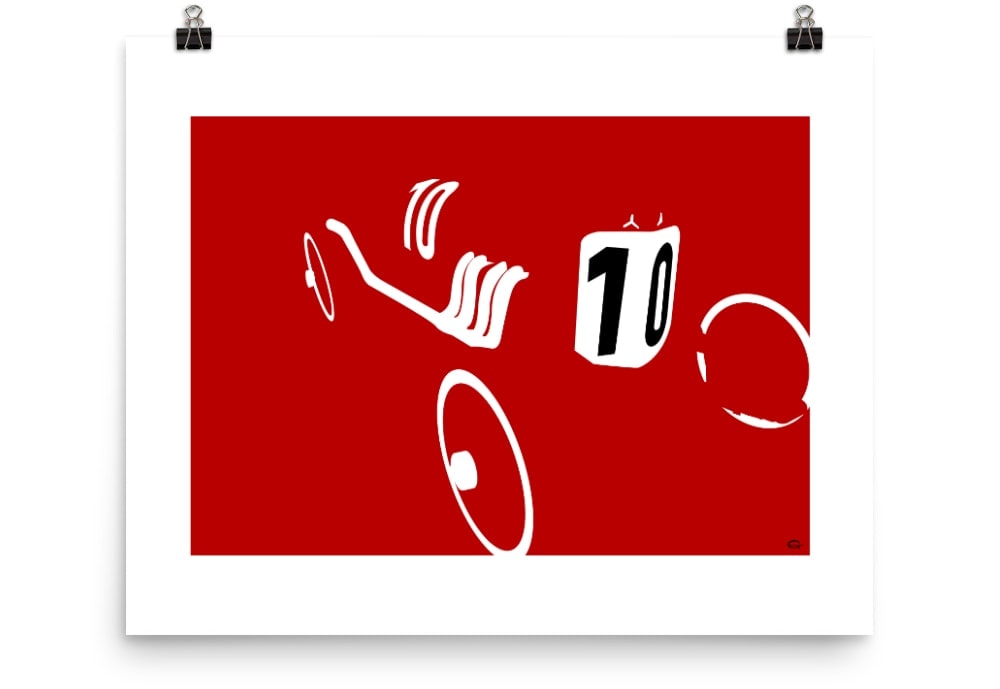 Mercedes-Benz Targa Florio
Unusually, instead of the official white worn by German racing teams, the Targa Florio cars were painted in an 'rosso corsa', Italian racing red. The strategy behind this strange choice was simple – with the German cars appearing as 'Italian',  the Mercedes pilots were able to steer clear of possible stone throws from hot-tempered Italian spectators who could be hostile to non-Italian race cars…
"A mountainous course along narrow roads with over 7,000 bends before the gates of Palermo in Sicily, Italy: welcome to the Targa Florio. This was a highly popular and demanding road race especially in the first half of the last century. In 1924, one lap was 108 kilometres in length. The Targa Florio was run over four laps, while the Coppa Florio required the competitors to complete an extra tour of the circuit, i.e. a total of 540 kilometres. In a supercharged Mercedes Christian Werner won the Targa Florio on 27 April 1924 in a time of 6:32:37 hours, triumphed in the Coppa Florio in a time of 8:17:1.4 hours and also drove the fastest lap in 1:35 hours. Positions 2 and 3 in the same racing class were likewise occupied by Mercedes with drivers Christian Lautenschlager and Alfred Neubauer.
… After the Targa Florio, the vehicle saw further successful action in numerous other races. In the Klausen Run of August 1924, Otto Merz drove the best time of the day in the red racer. For the Semmering Race in September, Otto Salzer even had a 4.5-litre engine from the 1914 Grand Prix car installed in a Targa Florio chassis, additionally fitting it with a supercharger. Although Salzer set the fastest time for racing cars in the over three litres class driving this monster, which he lovingly called the "Grandmother", overall victory went to the Targa Florio winner Wilhelm Werner in "his" red 2-litre racer. Two years later, in September 1926, none other than Rudolf Caracciola, in the " Grandmother", managed to win the Semmering Race in a new record time."
– Daimler media centre.
Museum-quality archival Giclée print with the following specification:
Paper thickness: 10.3 mil.
Paper weight: 5.6 oz/y² (192 g/m²).
Opacity: 94%.
Paper finish: Matte.
Finished size: 20x16" | 50.8x40.5cm.
US$44, CA$54, €37, NZ$62, £31